We took our coffee out on the porch this morning. It's a lovely day, cool and breezy, no humidity to speak of, and the sun is brilliant on the changing leaves. A perfect fall day.
Except that we could only stay out there a few minutes! Even with the bright sun, the wind made it too cold to be comfortable. I am wearing capris today (painting pants, as I'm in the middle of a few projects) and they weren't the best choice.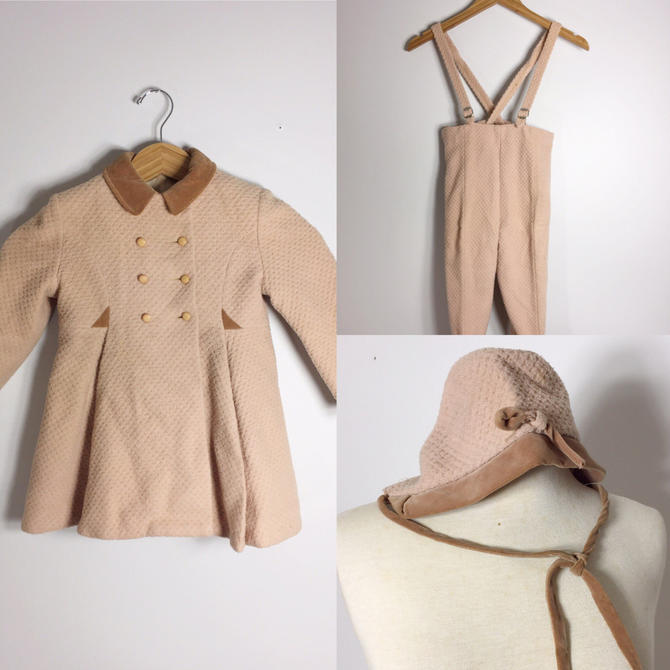 image from attic-dc.com , for sale for $45.00 on their site. Too cute!
Which sparked a conversation about women's dress and how it's changed over the years. When I was a girl (1950's-60's) we had to wear dresses to school. That meant our legs were bare from socks to hemline. I well remember wearing ankle socks, Buster Brown shoes, and a cotton dress. A coat, hat and gloves were added in colder weather, or a sweater on days like today, but none of that covered bare legs. The only thing we could add were the dreaded snowpants, which were warm even if bulky and hard to put on and take off.
Was I cold when we had days like today? I don't recall my legs being cold, but they must have been. And I sure do remember the chill of the wind blowing up our dresses! Brrrrr.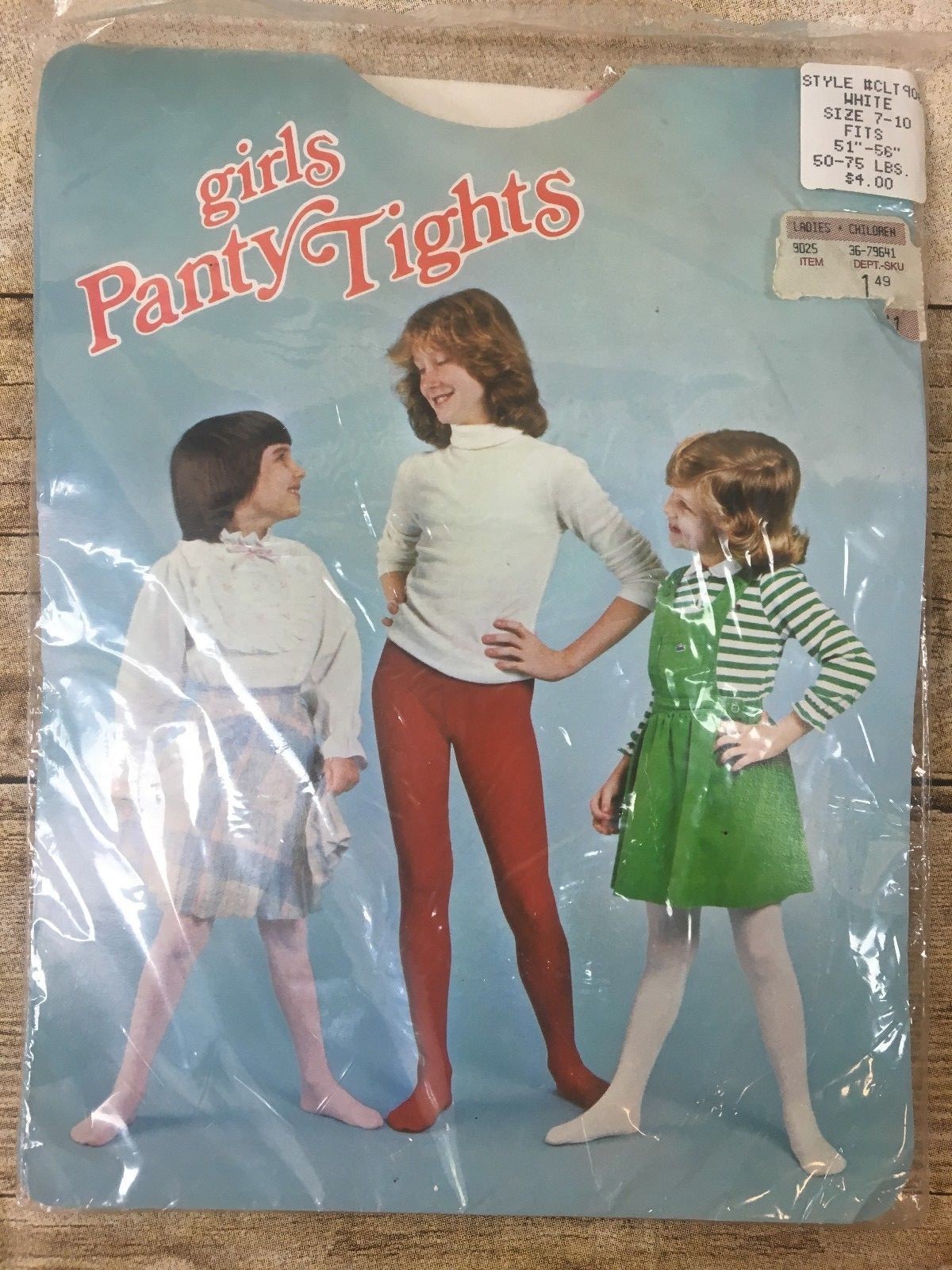 image from ebay
Tights (we call them leggings now, I suppose) came into vogue in the late 1950's but we rarely owned any and if we did they were hand-me-downs from some other family. I have an idea my mother didn't approve of them anyway, since they were, in her view, akin to hose and we were certainly not allowed to wear hose! I envied the girls who had tights in all colors to match their outfits. How I would have loved to have those. But with so many children in school (about 8 of us at one time, at least) those kind of luxuries were out of the question.
These days I see women going bare-legged all year round, even in winter and when wearing heels. It seems so odd to me. And shorts--people wear those year-round too, even the mail carriers in town. With all the choices we have to be warm, I marvel that people choose to be cold. I guess I'm just old-fashioned, but I do like the look of hose on a woman's legs, and so does my husband. I see photos of movie stars in formal wear, all dressed up, diamonds sparkling...and bare legs. Looks unfinished to me somehow, and at odds with the elegant dresses.
Back to the porch, with long pants and a sweatshirt this time!
Copyright Susanna Holstein. All rights reserved. No Republication or Redistribution Allowed without attribution to Susanna Holstein.